No Hope. None.Fear, Then Death.You can stop this. Please, Live…
Home
No Hope. None.Fear, Then Death.You can stop this. Please, Live…
Domande? Chiedi a Ivana +39 347 55 66 348 loroiv@gmail.com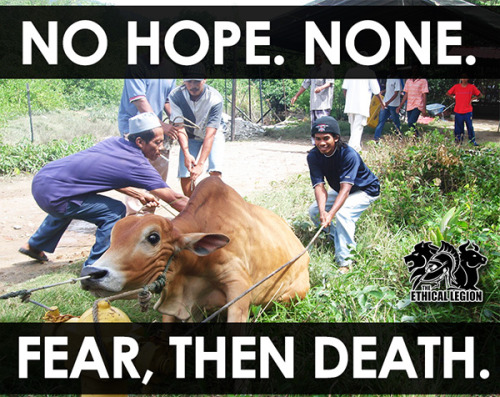 No Hope. None.
Fear, Then Death.
You can stop this. Please, Live Vegan!
[ The Ethical Legion ]

Source: http://ethicalegion.tumblr.com/rss
Related Articles
Eticanimalista

, , Foto dal web, 2000, animals, Laura Cunliffe, Northumberland Road, 0

---

Then and Now: Laura Cunliffe/Eldred, 22 Northumberland Road, Hoyland, Barnsley – cooked her pet kitten "Mowgli" in the microwave;...